Bird Feeders
Hummingbird Feeders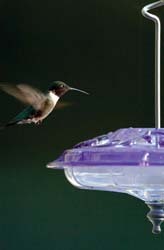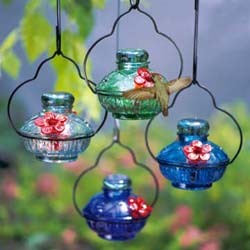 Get the attention of one of nature's most mesmerizing creature with one of our hummingbird feeders. Our wide selection offers easy to clean, decorative solutions to your hummingbird feeding needs.
EcoTough Bird Feeders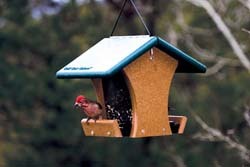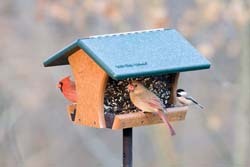 Imagine a wood-free bird feeder that actually looks like wood! Our EcoTough Classic won't crack, fade or rot and has a lifetime guarantee. EcoTough feeders are environmentally friendly, high quality products that are made from recycled plastic milk jugs. These feeders prevent used milk jugs from making their way into our landfills.
Speciality Bird Feeders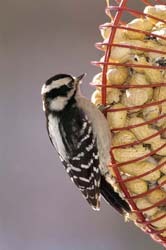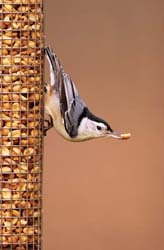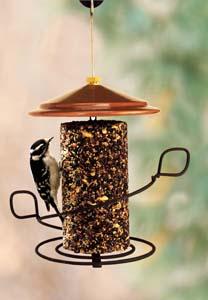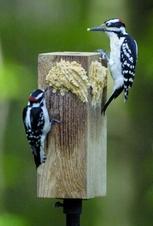 We have a wide variety of speciality feeders that offer chickadees, jays, and other seed eating birds a chance to grab their favorite seed.
Seed Tube Feeders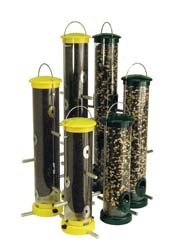 Our Seed Tube Feeders now feature Quick-Clean™ technology! They are the absolute easiest-to-clean feeders on the market. A quick press of two buttons and the base pops off for easy access. It attracts birds such as finches, nuthatches, chickadees and woodpeckers and comes with a lifetime guarantee that includes raccoon and squirrel damage. We also offer a variety of accessories including trays and weather guards.
Suet Feeders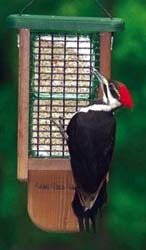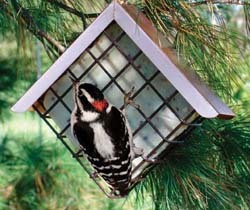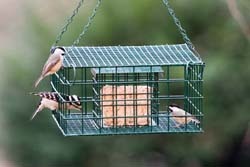 Putting suet out for your birds is a wonderful way to attract more of a variety to your yard! From Chickadees to all types of Woodpeckers, we carry different suet feeders to fit your special bird feeding needs. If you have Starling and Crow problems, we have a solution for you! If you want to attract the Pileated Woodpecker, we have the perfect suet feeder for you! Come check out our wide selection!
Tray Feeders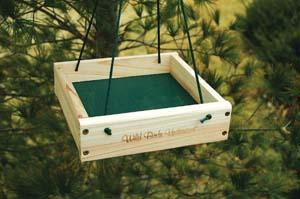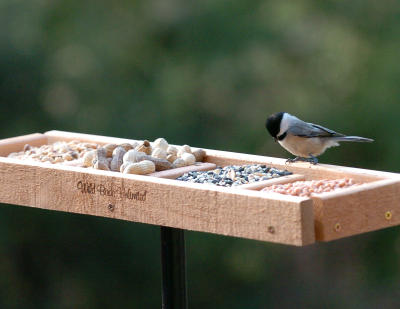 Tray Feeders allow birds to easily locate seed. Try placing one of our versatile Fundamentals Hanging Tray Feeders in your favorite viewing area and attract a diverse group of birds by offering different types of bird seed, peanuts, suet snacks or fruit.
Hopper Feeders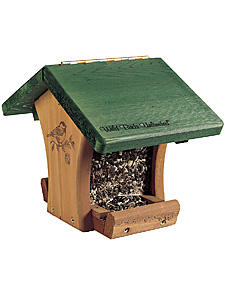 Our WBU Hopper Feeders have specially designed curved ends to enable you to view feeding birds better while perch drains allow seeds to fall for ground-feeding birds. Angled perches let empty seed hulls blow away with th wind, making them very efficient, self-cleaning feeder.
Finch Feeders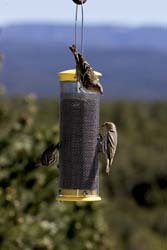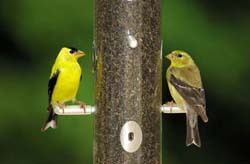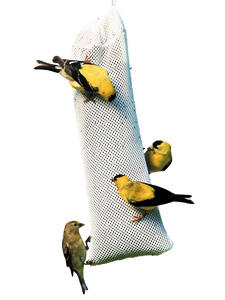 Nyjer attracts finches of all kinds. Its high oil content is an excellent energy source for active birds. Try one of our Mesh Feeders or Quick-Clean™ Finch Feeders. Easy to fill and easy to hang, the finches will come flocking to your feeders!
Window Feeders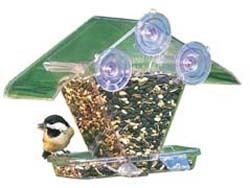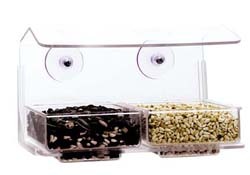 Get close up and personal with the birds in your backyard. Our Window Feeders bring birds so close it feels like you could almost reach out and touch one (but don't care them away)! Great for blends, peanuts and safflower, our durable feeders attach right to your window pane with suction cups, allowing you to see every bird detail. They're easy to fill, easy to clean and backed with a lifetime guarantee.
Squirrel Proof Feeders
Protect your bird seed bounty from squirrels with our Eliminator bird feeder. When a squirrel touches the perch ring, its weight closes the seed ports, foiling its seed-stealing plot. The Eliminator's unique technology allows you to set the sensitivity level, so you can also exclude large birds such as pigeons or doves. It's easy to hang, holds three and a half quarts of seed and is backed with a limited lifetime guarantee. This feeder also features a special seed ventilation system that keeps seed fresher. It's easy to hang, holds about three quarts of seed and is backed with a limited lifetime guarantee. The Eliminator can be disassembled and assembled with no tools, and all of its parts are top shelf dishwasher safe. Come check out our Eliminator and our other Squirrel Proof Bird Feeders!